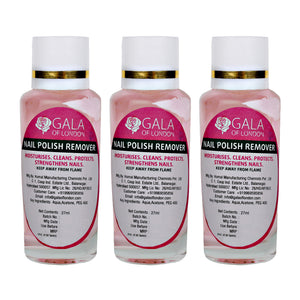 Give your nails a new lacquered finish every day, with this humectant enriched nail paint remover.
Gala of London Nail Polish Remover:
Is a gentle dual action nail enamel remover.
Softens and smoothens the nails, at the same time removing the most stubborn nail paints.
Contains humectants which ensures complete removal of the color from your nails, and makes it ready for another application.